In the world of cannabis, strains are as diverse and flavorful as the desserts they sometimes mimic. One such strain that truly lives up to its delectable name is the Blueberry Muffin strain.
To the uninitiated, it may seem unbelievable that a cannabis strain could capture the essence of a sweet treat, but Blueberry Muffin does just that. In this blog post, we will delve into the genetics, flavor profile, and effects of the Blueberry Muffin strain.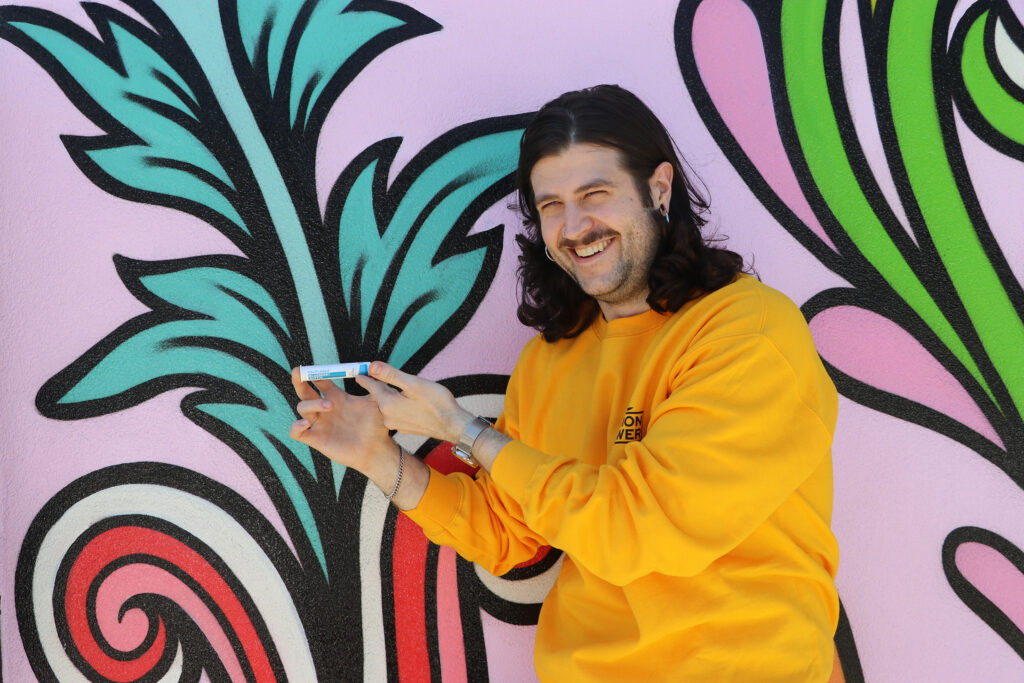 The Genetic Origins of Blueberry Muffin
The lineage of the Blueberry Muffin strain is a subject of debate within the cannabis community, but it is widely believed to have Blueberry as one of its parent strains. Blueberry, known for its fruity and indica-dominant characteristics, forms a solid foundation for the Blueberry Muffin's genetics.
Some enthusiasts also suggest the involvement of strains like Purple Panty Dropper and Razzleberry in its heritage.
Blueberry Muffin has become a favorite in the realm of strain development, serving as a parent strain for intriguing hybrids such as Lavender Muffin, Blue Nectar, and Breakfast At Tiffany's. Regardless of its exact lineage, Blueberry Muffin offers a diverse terpene profile featuring iconic cannabis terpenes like pinene, caryophyllene, and myrcene.
The Sweet Aroma (and Look) of Blueberry Muffins!
One glance at the Blueberry Muffin strain, and you'll understand why it's a feast for the eyes. The buds display a mesmerizing blend of deep blue and purple hues, contrasting beautifully with the lush green backdrop. Tiny, bright orange pistils sprinkle the surface, creating a jewel-toned effect that is characteristic of indica-heavy strains.
But it's not just the visual appeal that sets Blueberry Muffin apart. The strain's aroma is where it truly shines. Picture the rich scent of freshly baked blueberry muffins wafting through the air. Blueberry Muffin captures that essence perfectly, with hints of vanilla, berry, and a nutty undertone. Some enthusiasts even detect an icing-like sweetness in both aroma and taste, making it an ideal choice for concentrates like live resin.
Tasting Blueberry Muffins
When it comes to flavor, Blueberry Muffin doesn't disappoint. Its profile is a delightful blend of all the elements that make up a classic breakfast muffin. The vanilla notes contribute to the muffin-like scent, while the fruity aspects lend their name to the strain. The nutty undertones provide a creamy finish that leaves your taste buds craving for more.
For those who savor the idea of pairing their THC product with a carefully selected snack, Blueberry Muffin is a perfect match for any sweet treat. The sweetness it exudes is irresistible, making it a favorite among connoisseurs.
The Effects of Blueberry Muffin
Blueberry Muffin's effects have often drawn comparisons to another dessert-inspired strain, Birthday Cake. Both are renowned for their full-bodied highs and calming qualities. Many users favor Blueberry Muffin for its enduring and holistic relief.
This strain is cherished for its ability to alleviate stress, anxiety, and mental discomfort, making it a go-to choice for those seeking solace. It also offers respite from physical ailments like chronic pain and headaches.
Though Blueberry Muffin is associated with a breakfast delicacy, its indica dominance and sedative properties make it best suited for nighttime use. The initial euphoria gradually gives way to a soothing, full-body relaxation. Some users experience heightened focus, but be prepared for a case of the munchies as the high persists.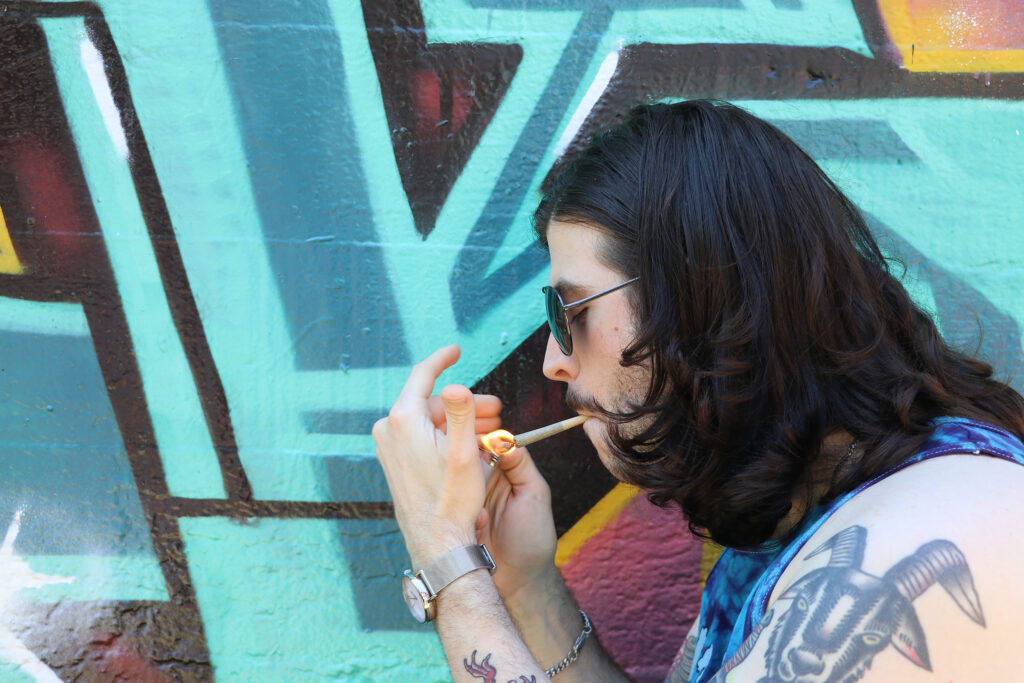 Where to Find the Blueberry Muffin Strain
When it comes to getting your hands on this strain, the most helpful way is to utilize either the Leafly or iHeartJane websites to track down which dispensaries have what products. If you need inspiration for which products to get– Look no further than Passion Flower products.
We here at Passion Flower provide a large variety of products which contain a large range of minor cannabinoids that elevate the experience. The effects of cannabis go beyond "just getting stoned." Cannabis takes the edge off without the harsh effects that other substances have. It's a medicine for physical and emotional pain. And even if it doesn't treat your problems, it's fun!
That's why we have a plethora of items to choose from. You don't just have to smoke the Blueberry Muffin strain in a pre-roll (although we do have that). We also vape cartridges, flower, and live resin, so you can get your Blueberry Muffin fix however you prefer.