History and Representation Matters
February is Black History Month and at Passion Flower, we believe it's important that as cannabis legalization continues to spread across the United States, we take the time to remember those who have and continue to help shape and write history in the cannabis space. It's no secret that throughout time cannabis laws have disproportionately targeted marginalized groups, and because of that, there is an often overlooked history of black influential cannabis activists who have been and continue to be instrumental in changing the narrative and creating a more inclusive cannabis industry. Let's take a look at some of these incredible individuals and learn more about their stories.
Shanita Penny: Shanita Penny is a Baltimore-based entrepreneur who has been advocating for criminal justice reform since 2010. She is an entrepreneur and former Ohio state representative who founded Budding Solutions—a consulting firm that helps businesses looking to break into the cannabis industry. She also founded B-MORE CAREFUL, an organization focused on providing education and resources for individuals facing criminal charges related to marijuana possession or distribution. Through her activism and advocacy efforts, she has helped to provide legal representation for hundreds of individuals whose charges were related to marijuana use or possession. In 2016, she was named one of Maryland's top 40 under 40 by The Daily Record magazine for her leadership in advancing social justice initiatives in Maryland.
Steven Hawkins: Steven Hawkins is a civil rights lawyer from Washington D.C., who has dedicated his career to fighting for marijuana legalization in the District and beyond. He was part of a team that successfully lobbied Congress to allow medical marijuana use in D.C., making it one of the first jurisdictions in the country to legalize medical marijuana use at the federal level. He has also served as an advisor on numerous policy initiatives related to marijuana legalization, including the successful passage of Initiative 71—which legalized recreational marijuana use in D.C.—in 2014.
Ebony Knight: Ebony Knight is a social justice activist from California who has made waves as both a writer and a speaker on topics such as racial equity in the cannabis industry and how best to incorporate minority communities into the legal framework surrounding legalized cannabis. She is also an advocate for expungement initiatives that provide relief for people charged with low-level drug offenses related to marijuana usage or possession.
Dashita "The Weedhead" Dawson: Dasheeda Dawson, who goes by the nickname, "The Weedhead," has been a force in the cannabis industry since day one. An award-winning executive strategist and founder of the first black-led company to be featured in a Times Square digital ad. Dawson's book How to Succeed in The Green Rush is an inspirational how-to guide designed to help others learn from her wisdom and experience to succeed in the ever-changing cannabis industry.
Mary Pryor: Mary Pryer educates the public about the truth regarding DEI efforts in the industry. She is also the co-founder of Cannaclusive, a collective that provides resources and advice for minority-owned cannabis businesses. On their website, you can also find Inclusivebase, a comprehensive list of minority-owned cannabis businesses. It also hosts their own collection of stock photos that represent a fuller spectrum of BIPOC consumers. Beyond her work with Cannaclusive, Pryor has a plethora of roles that are all dedicated to pushing the industry toward inclusion and equality.
These are just a hand full of examples of influential black activists who have helped shape cannabis legalization across America over recent years—there are countless others who deserve recognition too! Their stories remind us that we should never forget our history when it comes to discussing progressive issues such as drug policy reform and social justice initiatives that impact our society today. These stories serve as a reminder that we can all make a difference if we strive together towards common goals with dedication and passion!
Thanks for reading,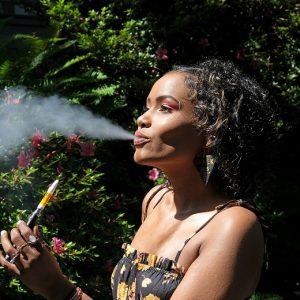 Looking For
Clean Cannabis
Products With Less THC? Check Out Our Partners Over At Fairwinds!